Automated Gates West Yorkshire
Here at NSW we provide an on-site fitting and building service for both wooden and metal automatic gates throughout West Yorkshire.
We will undertake all on-site work from the initial survey through to final commissioning. We will also endeavour, wherever possible to match any existing fences or walls during installation, so that your new gates will not only look like they belong but appear to be part of the original architecture.
We pride ourselves on the quality of our work but not only that we take the safety of our clients and their family very seriously. All our gates are CE marked and all have the correct safety measures in place, so you not only get an aesthetically pleasing gate but also one which you know is safe.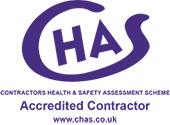 Our Offering
Service & Maintenance Packages
During the Cover Period, we will make the programmed calls specified in the service package to carry out preventative maintenance and longevity of the Equipment. The cost of associated travel, labour and sundries will be included in the cost of this Agreement. We will advise you once the service is complete if equipment should be repaired or replaced and only after consultation with you will the work be carried out. All repair and replacement work will carry the standard manufacturers guarantee.
When you sign up to one of our service plans you can feel rest assured that the following will be carried out as a minimum by our service engineers.
 All Services Include:
• Check general operation of system
• Inspect structural state of gate support
• Inspect cable ducts and access where possible
• Inspect condition of gates
• Check gate alignment and ground clearance
• Inspect general condition of hinges, gate stops and gate furniture
• Grease hinges
• Inspect operators for condition, damage, wear etc.
• Check operator fixings, brackets, and geometry
• Assess performance of operators and clutch settings
• Pressure test and adjustment – open and close
• Check manual release and locking performance
• Check protection of electrical connections to operators
• Assess system usage levels
• Carry out electrical inspection and earth insulation test on motors and their cables
• Inspect isolation and protection of mains power supply
• Check electrical connections, terminations, and protection
• Check earthing termination
• Check condition and operation of all control equipment
• Check sealing of control box
• Check sealing of Audio Link, photocells, and other control equipment.
• Clean out foundation boxes and check drainage for under gate operators
• Check and if required, change batteries on Safety Edge and Photocell Transmitters
• Highlight any areas of concern and provide appropriate recommendations
• Check, affix, and date service sticker
Bronze ServiceLow Usage Gateways
£180
£180+ VAT – 1 Service Per Annum
Recommended for: Low Usage Gateways.
Silver ServiceMedium Usage Gateways
£450
£450 + VAT – 2 Services and 2 call outs Per Annum
Recommended for: Medium Usage Gateways. (Between 15-25 operations per day)
Gold ServiceHigh Usage Gateways
£550
£550+ VAT – 2 Services and 3 call outs Per Annum.
Recommended for: High Usage Gateways. (More than 25 operations per day)
Each call out includes one hour's labour and with a response time and visit within 48hrs.
All new parts and labour will have a 25% discount applied.