CCTV Installation West Yorkshire
Unfortunately in this day and age it is necessary to protect our homes and workplace. At NSW we offer a wide range of CCTV installation services to homeowners and business owners across West Yorkshire. With the technology we now have, you can keep an eye on your property 24 hours a day from wherever you are in the world. Even on your mobile phone!
Below are twelve of our most popular packages, if you don`t see a package that suits your needs please feel free to contact us for a tailored package.
All prices include VAT and start *from the specified price guide.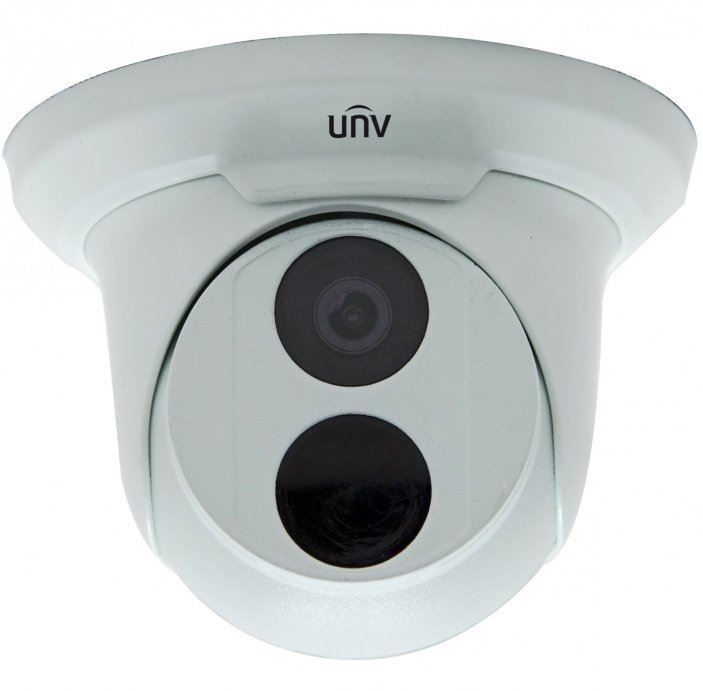 OPTION 12 CAMERA HDTVI SYSTEM (2MP)
£700
2 X HD-TVI VARIFOCAL GREY VANDAL DOME CAMERA
EXTERNAL HD 30M IR DOME
1080P, 2MP HD-TVI RESOLUTION
HD ANALOGUE OVER COAX
CAT5 WITH HD BALUNS
2.8-12MM VARIFOCAL LENS
ALSO AVAILABLE IN WHITE
4CH COBRA HDT-H DVR
HD (1080P) HALF REAL-TIME RECORDING
960H ANALOGUE REAL-TIME RECORDING
FULL HD 1080P VIDEO OUT DISPLAY
HYBRID UNIVERSAL DVR
SUPPLIED WITH MOUSE & IR REMOTE
OPTION 24 CAMERA HDTVI SYSTEM (2MP)
£1,020
4 X HD-TVI VARIFOCAL GREY VANDAL DOME CAMERA
EXTERNAL HD 30M IR DOME
1080P, 2MP HD-TVI RESOLUTION
HD ANALOGUE OVER COAX
CAT5 WITH HD BALUNS
2.8-12MM VARIFOCAL LENS
ALSO AVAILABLE IN WHITE
4CH COBRA HDT-H DVR
HD (1080P) HALF REAL-TIME RECORDING
960H ANALOGUE REAL-TIME RECORDING
FULL HD 1080P VIDEO OUT DISPLAY
HYBRID UNIVERSAL DVR
SUPPLIED WITH MOUSE & IR REMOTE
OPTION 38 CAMERA HDTVI SYSTEM (2MP)
£1,700
8 X HD-TVI VARIFOCAL GREY VANDAL DOME CAMERA
EXTERNAL HD 30M IR DOME
1080P, 2MP HD-TVI RESOLUTION
HD ANALOGUE OVER COAX
CAT5 WITH HD BALUNS
2.8-12MM VARIFOCAL LENS
ALSO AVAILABLE IN WHITE
8CH COBRA HDT-H DVRHD
960H ANALOGUE REAL-TIME RECORDING
FULL HD 1080P VIDEO OUT DISPLAY
HYBRID UNIVERSAL DVR
SUPPLIED WITH MOUSE & IR REMOTE
OPTION 42 CAMERA DIGITAL IP SYSTEM (2MP)
£700
2 X 2MP – WDR 30M IR TURRET CAMERA
2MP 2.8MM or 3.6MM LENS
POE AS STANDARD
DIGITAL WDR (WIDE DYNAMIC RANGE)
30M SMART IR
INTERNAL/EXTERNAL
ANTI-REFLECTION WINDOW
ONVIF COMPATIBILITY
4CH 4K + FULL POE NVR
4CH VIDEO & AUDIO RECORDING
POE ON EACH PORT
EMAIL SNAPSHOTS
4K, 1080P & VGA OUTPUT
UP TO 6TB HDD STORAGE
FULLY FEATURED MOBILE APP
1 X SATA HDD UP TO 6TB
OPTION 54 CAMERA DIGITAL IP SYSTEM (2MP)
£1,020
4 X 2MP – WDR 30M IR TURRET CAMERA
2MP 2.8MM or 3.6MM LENS
POE AS STANDARD
DIGITAL WDR (WIDE DYNAMIC RANGE)
30M SMART IR
INTERNAL/EXTERNAL
ANTI-REFLECTION WINDOW
ONVIF COMPATIBILITY
4CH 4K + FULL POE NVR
4CH VIDEO & AUDIO RECORDING
POE ON EACH PORT
EMAIL SNAPSHOTS
4K, 1080P & VGA OUTPUT
UP TO 6TB HDD STORAGE
FULLY FEATURED MOBILE APP
1 X SATA HDD UP TO 6TB
OPTION 68 CAMERA DIGITAL IP SYSTEM (2MP)
£1,700
8 X 2MP – WDR 30M IR TURRET CAMERA
2MP 2.8MM or 3.6MM LENS
POE AS STANDARD
DIGITAL WDR (WIDE DYNAMIC RANGE)
30M SMART IR
INTERNAL/EXTERNAL
ANTI-REFLECTION WINDOW
ONVIF COMPATIBILITY
8CH 4K + FULL POE NVR
8CH VIDEO & AUDIO RECORDING
POE ON EACH PORT
EMAIL SNAPSHOTS
4K, 1080P & VGA OUTPUT
UP TO 6TB HDD STORAGE
FULLY FEATURED MOBILE APP
1 X SATA HDD UP TO 6TB
OPTION 72 CAMERA DIGITAL IP SYSTEM (4MP WITH AUDIO)
£890
2 X 4MP – 2.8-12MM AUTOFOCUS TURRET CAMERA + MIC
4MP 2.8-12MM AUTOFOCUS TURRET CAMERA
BUILT-IN MICROPHONE
WDR (WIDE DYNAMIC RANGE)
30M SMART IR
INTERNAL/EXTERNAL
SD CARD
PLUG & PLAY WITH UNV NVRS
ONVIF COMPATIBILITY
4CH 4K + FULL POE NVR
4CH VIDEO & AUDIO RECORDING
POE ON EACH PORT
EMAIL SNAPSHOTS
4K, 1080P & VGA OUTPUT
UP TO 6TB HDD STORAGE
FULLY FEATURED MOBILE APP
1 X SATA HDD UP TO 6TB
OPTION 84 CAMERA DIGITAL IP SYSTEM (4MP WITH AUDIO)
£1,450
4 X 4MP – 2.8-12MM AUTOFOCUS TURRET CAMERA + MIC
4MP 2.8-12MM AUTOFOCUS TURRET CAMERA
BUILT-IN MICROPHONE
WDR (WIDE DYNAMIC RANGE)
30M SMART IR
INTERNAL/EXTERNAL
SD CARD
PLUG & PLAY WITH UNV NVRS
ONVIF COMPATIBILITY
4CH 4K + FULL POE NVR
4CH VIDEO & AUDIO RECORDING
POE ON EACH PORT
EMAIL SNAPSHOTS
4K, 1080P & VGA OUTPUT
UP TO 6TB HDD STORAGE
FULLY FEATURED MOBILE APP
1 X SATA HDD UP TO 6TB
OPTION 98 CAMERA DIGITAL IP SYSTEM (4MP WITH AUDIO)
£2,520
8 X 4MP – 2.8-12MM AUTOFOCUS TURRET CAMERA + MIC
4MP 2.8-12MM AUTOFOCUS TURRET CAMERA
BUILT-IN MICROPHONE
WDR (WIDE DYNAMIC RANGE)
30M SMART IR
INTERNAL/EXTERNAL
SD CARD
PLUG & PLAY WITH UNV NVRS
ONVIF COMPATIBILITY
8CH 4K + FULL POE NVR
8CH VIDEO & AUDIO RECORDING
POE ON EACH PORT
EMAIL SNAPSHOTS
4K, 1080P & VGA OUTPUT
UP TO 6TB HDD STORAGE
FULLY FEATURED MOBILE APP
1 X SATA HDD UP TO 6TB
OPTION 102 CAMERA DIGITAL IP SYSTEM (5MP)
£785
2 X 5MP 2.8MM STARLIGHT TURRET CAMERA
Starlight illumination
Day/night functionality
Up to 120 dB WDR (Wide Dynamic Range)
SmartIR, up to 30 m (98 ft) IR distance
Ultra 265, H.265, H.264, MJPEG
Embedded smart algorithm
Triple streams
9:16 corridor format
4CH 4K + FULL POE NVR
4CH VIDEO & AUDIO RECORDING
POE ON EACH PORT
EMAIL SNAPSHOTS
4K, 1080P & VGA OUTPUT
UP TO 6TB HDD STORAGE
FULLY FEATURED MOBILE APP
1 X SATA HDD UP TO 6TB
OPTION 114 CAMERA DIGITAL IP SYSTEM (5MP)
£1,350
4 X 5MP 2.8MM STARLIGHT TURRET CAMERA
Starlight illumination
Day/night functionality
Up to 120 dB WDR (Wide Dynamic Range)
SmartIR, up to 30 m (98 ft) IR distance
Ultra 265, H.265, H.264, MJPEG
Embedded smart algorithm
Triple streams
9:16 corridor format
4CH 4K + FULL POE NVR
4CH VIDEO & AUDIO RECORDING
POE ON EACH PORT
EMAIL SNAPSHOTS
4K, 1080P & VGA OUTPUT
UP TO 6TB HDD STORAGE
FULLY FEATURED MOBILE APP
1 X SATA HDD UP TO 6TB
OPTION 128 CAMERA DIGITAL IP SYSTEM (5MP)
£2,110
8 X 5MP 2.8MM STARLIGHT TURRET CAMERA
Starlight illumination
Day/night functionality
Up to 120 dB WDR (Wide Dynamic Range)
SmartIR, up to 30 m (98 ft) IR distance
Ultra 265, H.265, H.264, MJPEG
Embedded smart algorithm
Triple streams
9:16 corridor format
8CH 4K + FULL POE NVR
8CH VIDEO & AUDIO RECORDING
POE ON EACH PORT
EMAIL SNAPSHOTS
4K, 1080P & VGA OUTPUT
UP TO 6TB HDD STORAGE
FULLY FEATURED MOBILE APP
1 X SATA HDD UP TO 6TB
BESPOKE SYSTEM
£POA
PTZ
ARC MONITORED
COVERT CCTV
UPGRADES
ANY NUMBER OF CAMERAS
BUILDING SITE
LICENSE PLATE RECOGNITION