HDMI Distribution
NSW specialise in the professional installation of the most advanced HD and 4K distribution technology.
We can design and install systems to cater for both the home and business user, delivering multiple HD and 4K content to one or numerous locations with a fully integrated and discreet infrared control.
Access the content of every HDMI entertainment device and set top box connected to your multi room system. Watch the same device on every TV, a different device on each TV, or any combination in between.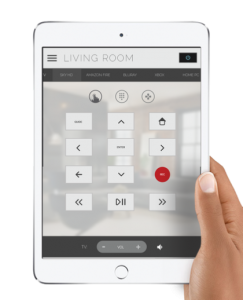 MULTI ROOM VIDEO
HDTV distribution solutions are designed to enable you to select, watch and control all your devices (e.g. SkyQ, DVD, Apple TV etc.) on every HDTV in your home, not just the main TV. Everyone can tune in to their own choice of entertainment in different rooms at the same time.
HIDE AWAY ALL THE CLUTTER
Get rid of all those messy cables, boxes and TV furniture from your viewing area and hide them away.
With a personally designed HDTV distribution system from NSW, you can hide away all your equipment (such as SkyQ, DVD, Apple TV etc.) to a more appropriate location (e.g. an under-stair cupboard or Garage).
All this can be achieved using a HDMI matrix which sits with all your devices and a small receiver called a balun which is located at each HDTV location.
POINT TO POINT
ULTRA HDMI EXTENDER SET
Uncompromised video extension
Here at NSW we can extend all HDMI 2.0 video formats, from 4K 4:4:4 8bit to 4K 60 HDR10 at 100meters and with zero latency packaged in the thinnest format possible to solve solutions for the most demanding of install.

MULTI POINT SOLUTIONS
Our Most Popular Domestic Solution Is The NEO:4 PROFESSIONAL W/ HDCP 2.2f
Ever closer to perfection
Imagine video that fits seamlessly into your life, enhancing every experience with a picture that's as beautiful as its design. It's all about you and your entertainment, delivering an experience that's both effortless and exciting.
Core Features
Ultra HD 4K Video Transmission (up to 340Mhz), 1080p, 3D
Full HDCP 2.2 Support
4x HDMI Inputs
4x HDBaseT Class B Outputs
2x HDMI Outputs (Mirrored)
HDMI-CEC Bi-Directional Control
Bi-Directional IR Control
Responsive Web Interface
Automatic EDID Management
More Information
MatrixOS
At the core of neo is MatrixOS the beating heart of our 340Mhz video processing unit. Providing you with instant access to all your connected source devices in stunning Ultra HD 4K, 1080p or 3D. This powerhouse helps to create a "just works" solution, from dynamically generating EDIDs (to ensure the best video quality to every TV) right through to handling software updates for the HDBaseT link. With one goal in mind. Giving you the best possible video distribution system in the world.
Contextual IR
4 in, 4 out, that's 16 possible combinations of your video. Historically matrixes have offered remotes with 8 or 16 buttons, requiring multiple presses to get video to the TV you're watching. This was an odd solution, given you already known which room you are in, so should the matrix! Neo designers did away with this old concept and instead created Contextual IR, this reduces the number of buttons to just 4, one for each possible input. Whatever room you're in, select 1, 2, 3, 4 and watch that source instantly.
HDMI-CEC
But then they asked, why use IR at all? Most TVs now support CEC, pulse-eight are world experts in CEC technology with pulse-eight libCEC and USB-CEC Adapters, so they've baked that technology into neo. Now you can just use your normal TV remote and press the "Source" key, each of your input devices will be listed and just select the one you want, and the matrix will route the video automatically, even if the source does not support CEC itself
If, however, the source device does not support CEC, then you can continue to control it via your remote control as neo will automatically relay the necessary messages to your source device.
Instant On
In the UK, Sky (one of the main satellite TV providers) recently added CEC support, the way they did it was interesting (simply press the "Sky" button and your TV turned on and so did the Sky+ HD box) and it gave us an idea, we could do this with neo. With Instant On, press the Sky button in any room and we will detect this, turn the TV on and switch the video path to the Sky+ HD box.
But pulse-eight goes one step further, if you have more than one Sky+ HD box connected to neo then it will intelligently detect which Sky+ HD box is not in use and route this to your TV
Scheduled Events
neo supports more than just reacting to button presses. You can configure neo to turn your TV on at a specific time or turn it off. View a certain source from 3 till 7 and then something else till 12. It's all possible from within the web interface built into neo.
Web Interface
NSW want to give you the best experience possible, to do this, we think it's important you can access your neo from any device, be it mobile, tablet or desktop PC and in any browser. Pulse-eight have done this with a responsive design, so it works with you and not the other way around. The web interface is built directly on top of their REST/API, this means that whatever you can do on your phone, you can get your control system to do also and vice versa. There are no hidden tricks or special codes that require a magic moon dance to work.
Just Ask
With Alexa, you can manage your devices with just your voice.