Burglar Alarm Installation Carlecotes
Burglar alarms are a fundamental feature of home and business security systems, designed to detect unauthorised entry or intrusion and alert property owners and the relevant authorities to potential threats. 
The NSWUK team are experienced professionals, certified in the installation of cutting-edge HKC alarms, a state-of-the-art burglar alarm that offers convenient remote monitoring via your smartphone.
Committed to integrity and preserving a high standard of practice, NSWUK undergoes an annual audit by the Security Systems and Alarms Inspection Board (SSAIB). This ensures that all burglar alarms fitted by NSWUK are installed in compliance with industry standards by securely vetted engineers.
Carlecotes, nestled in South Yorkshire, is a haven for those seeking tranquillity, thanks to its natural beauty and tight-knit community. Carlecotes offers a warm escape from the bustling city, with charming cottages and serene countryside.
Residents and business owners in Carlecotes prioritise safety, security and protection against threat, and burglar alarm installation is a crucial component to ensuring peace of mind. NWSUK offers tailored burglar alarm systems, designed to ensure the safety of homes and businesses across Carlecotes and to protect the peace that defines the village.
In Carlecotes, residents and business owners share a common commitment to safety, security and protection against potential threats. The installation of effective burglar alarm systems is a pivotal aspect of ensuring peace of mind. NSWUK offers tailored burglar alarm solutions, designed to preserve the safety of homes and businesses across Carlecotes, and protect the peaceful essence that defines the village.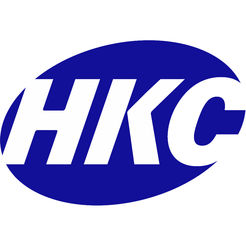 HKC COMUNICATIONS
The Wi-Fi Card communicates with SecureComm, HKC`s cloud based solution, via the HKC App and SmartLink700 software. SecureComm provides a heartbeat connection which will signal in the event of an interruption in the connection*.
*Dependent on IP signal from Router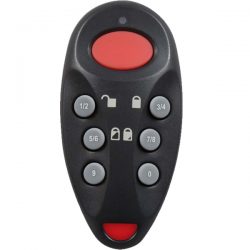 HKC Key fob
A very useful device for the end user to control their alarm system. Similar in size to an average car key-fob the RF Fob delivers a range of features from arming your system to raising a duress alarm.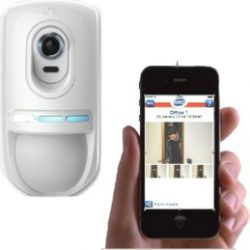 PIR CAMERA
Derived from HKC's highly successful, stylish and reliable RF-PIR detector; the RF-PIRCAM is fully wireless. It is available with a full colour VGA camera with built-in flash and delivers images to the HKC APP via their cloud-based SecureComm service.
The RF-PIRCAM is designed to send images via the HKC APP when an alarm is triggered. In addition, authorised users can request images from the RF-PIRCAM (subject to HKC's fair usage policy).