HKC Burglar Alarm Installers
NSWUK offers professional home burglar alarm systems in Huddersfield and the surrounding areas. Our services include designing, installing, repairing, and maintaining burglar alarm systems to ensure your home's safety.
As registered installers of HKC alarm systems, we provide state-of-the-art burglar alarms that can be monitored via a smartphone app. With this app, you can arm or disarm your alarm, view a log of events, and even receive notifications or photos if your burglar alarm is triggered.
Our most popular HKC burglar alarm system is the SW 1070 (Hybrid).
The SW 1070 is a versatile burglar alarm system suitable for both domestic and commercial use. It combines HKC's SecureWatch wired and SecureWave wireless technologies to provide an all-encompassing solution.
This hybrid panel is capable of communicating with a wide range of wired and wireless devices, including life protection devices. Moreover, the system offers a variety of communicators and warning devices to choose from, ensuring that you can customize it to your specific needs.
We take the security of your property very seriously and that is why each year we are audited by the SSAIB. This gives you the piece of mind that we will install your burglar alarm system to the relevant standards and that all our engineers are security vetted.
Why should you monitor your burglar alarm?
Firstly, it's common for burglar alarms to go off at night without any response.
Secondly, many alarms remain unmaintained, leading to frequent false alarms that people no longer investigate.
However, by professionally installing and maintaining your burglar alarm, you can choose to monitor it through an Alarm Receiving Centre ARC.
The police provide a Unique Reference Number URN, which dispatches the police in the event of a break-in at your home.
In other words, monitoring your burglar alarm through an ARC. can give you peace of mind, knowing that you have a reliable and effective security system in place.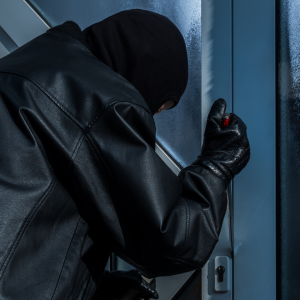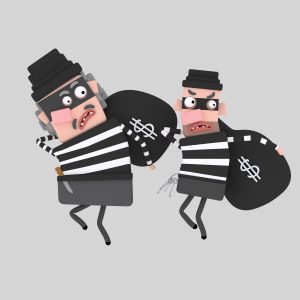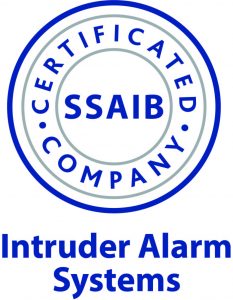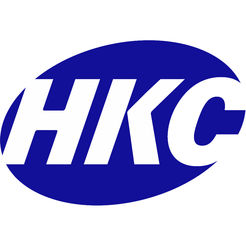 HKC COMUNICATIONS
The Wi-Fi Card communicates with SecureComm, HKC`s cloud based solution, via the HKC App and SmartLink700 software. SecureComm provides a heartbeat connection which will signal in the event of an interruption in the connection*.
*Dependent on IP signal from Router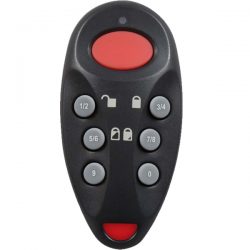 HKC Key fob
A very useful device for the end user to control their alarm system. Similar in size to an average car key-fob the RF Fob delivers a range of features from arming your system to raising a duress alarm.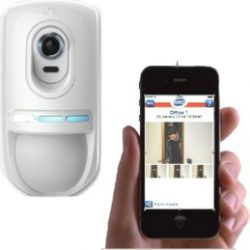 PIR CAMERA
Derived from HKC's highly successful, stylish and reliable RF-PIR detector; the RF-PIRCAM is fully wireless. It is available with a full colour VGA camera with built-in flash and delivers images to the HKC APP via their cloud-based SecureComm service.
The RF-PIRCAM is designed to send images via the HKC APP when an alarm is triggered. In addition, authorised users can request images from the RF-PIRCAM (subject to HKC's fair usage policy).