Burglar Alarm Installation Dunford Bridge
Burglar alarms play a pivotal role in safeguarding homes and businesses, protecting property against unauthorised intrusions. Though they often go unnoticed until they are needed, burglar alarms spring to action at the first sign of an intruder.
NSWUK are registered installers of HKC alarm systems, a state of the art burglar alarm that can be monitored right from your smartphone. With this modern technology, HKC alarm users can arm, disarm, view an event log and even receive notifications and images should the burglar alarm be triggered.
South Yorkshire's Dunford Bridge is a picturesque village boasting stunning landscapes, nestled in the Pennines. The village is rich in history, with remnants of its industrial past – including the nearby Dunford Bridge Railway Station – making it an ideal tourist hotspot.  With its breathtaking views, surrounding woodlands and charming local amenities, Dunford Bridge is an ideal place for visitors seeking a quiet escape in the heart of nature.
Residents of Dunford Bridge can benefit from NSWUK's readily available burglar alarm installation service to enhance security for their homes and businesses. NSWUK takes security very seriously, evidenced by their commitment to an annual SSAIB audit. With NSWUK, the unique needs of the local community can be met with the peace of mind that all burglar alarm systems are installed to the relevant standards by security vetted engineers.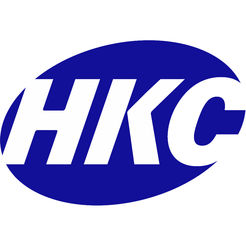 HKC COMUNICATIONS
The Wi-Fi Card communicates with SecureComm, HKC`s cloud based solution, via the HKC App and SmartLink700 software. SecureComm provides a heartbeat connection which will signal in the event of an interruption in the connection*.
*Dependent on IP signal from Router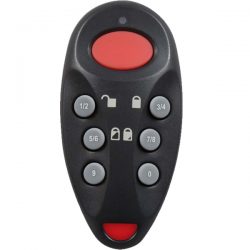 HKC Key fob
A very useful device for the end user to control their alarm system. Similar in size to an average car key-fob the RF Fob delivers a range of features from arming your system to raising a duress alarm.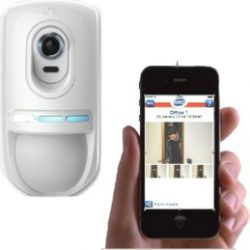 PIR CAMERA
Derived from HKC's highly successful, stylish and reliable RF-PIR detector; the RF-PIRCAM is fully wireless. It is available with a full colour VGA camera with built-in flash and delivers images to the HKC APP via their cloud-based SecureComm service.
The RF-PIRCAM is designed to send images via the HKC APP when an alarm is triggered. In addition, authorised users can request images from the RF-PIRCAM (subject to HKC's fair usage policy).